Email : tony@ventanasystems.co.uk
Phone : +44 (0) 23 8090 9838
Fax : +44 (0) 7092 024 736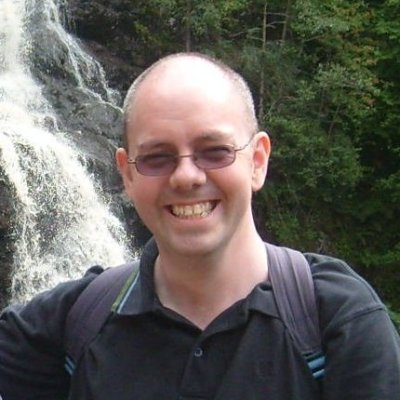 Tony helped form Ventana UK in 2001 after ten years of experience in simulation modelling. Initially he worked within UK Government Defence departments. He has applied models to war-gaming, manpower, capacity planning and maintenance issues. Tony is also the developer of Sable, a GUI builder for Vensim. Tony's business consulting includes models of European air traffic controller recruitment, pilot recruitment, ERP capacity planning and logistics & equipment support.
With a background in mathematics, programming and operational research, applied during his time as a government scientist, he moved to the private sector in 1996. Initial work included developing Vensim models for the UK Ministry of Defence, ranging from assessment studies of new equipment, to war games for staff colleges and manpower models. In 2000, my emphasis shifted to the commercial organizations, such as major pharmaceutical companies and ERP suppliers.
Tony has extensive experience in:
Computer simulation and mathematical modelling, including Vensim (SD package), Extend (DES), Simscript (DES) and MS Excel/VBA.
Team leading and project management.
Software development using MS VC++, MS Visual Basic, MS J++, Borland JBuilder, Borland CBuilder.
GUI design and development, Windows NT/95/98/2000/XP/Vista/7 and DOS systems.
Web page development using HTML, Java, Perl, and JavaScript.
Large scale database design and administration. This also includes data mining.
Tony has taught Vensim & System Dynamics across Europe. He was the lead developer or technology to allow a networked simulation war-games of land, air and maritime warfare.
Highlights
Pharmaceuticals
A data-mining project involving analysis of large quantities of patient prescription data (>50Gb) for a large US-based organisation
Simulation evaluating various marketing strategies for a large US-based organisation
Technology
ERP – A simulation for one of the mainstream ERP hardware providers, looking at the implications of the introduction of  ERP into an organisation
Aerospace
Air traffic control manpower planning model
Manpower Model – Simulation looking at the problems of long term manpower forecasting and recruitment for a large airline
Food
Military
Helicopter Spares Model – A business process simulation looking at the movement of high value aircraft spares through the repair system.  It was successfully used to identify possible savings of over £12M over six years
Manpower Model – Simulation looking at the problems of long term manpower forecasting and recruitment for the British Army
Battlefield logistic resupply model, a detailed simulation covering all aspects of the supply chain through 4 echelons
Ambhibious operations model – a simulation of the Royal Marines landing forces
A simulation of the introduction of new commmunications equipment throughout the British Army, Air Force and Navy
Environment
C-ROADS-CP – Tony helped to build the graphical user interface for the C-ROADS-CP climate change model (funded by the Sustainability institute).
Development
Continual development of the Sable GUI builder for Vensim
Bespoke applications for Vensim users, such as:

Connectivity with Excel
Automatic model documentation in Excel
General
Provision of System Dynamics (SD) training
Provision of technical advice and quality assurance of simulation models